Plant Science Center Summer School: Call for Registration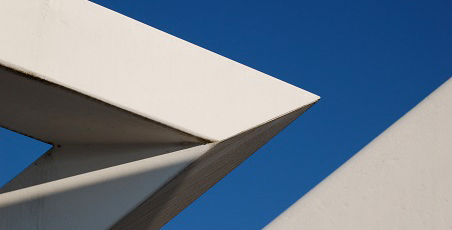 The Zurich-Basel Plant Science Center cordially invites Master and PhD students as well as postdocs to this year's summer school.
The Zurich-Basel Plant Science Center (PSC) cordially invites Master and PhD students as well as postdocs
to this year's
PSC summer school "Understanding Risks and Resilience in Plant Systems",
taking place from Monday 29 May to Friday 2 June in Einsiedeln, Switzerland.
There are only a few seats left to take part to this course!!!
With humankind leaving the planetary boundaries and the safe operating space systemic risks have become frequent: our climate system is approaching a new state, biodiversity losses are endangering ecosystem services, pests are globally spreading and threatening our food security. Complex systems are characterized by inter-connections between species, agents, individuals and multiple stable states whereas regime shifts can be triggered after periods of stability towards non-linear behavior, i.e. path dependance, sustained oscillation, contagion and synchrony. Systemic risks arise from the potential for unpredictable changes of the system to another state. While we cannot predict when tipping points will arise, we can stabilize the system in the current equilibrium through increasing or restoring resilience and diversity.
We will discuss modeling of variable to be considered in complex systems and their threshold effects as well as some interaction at the socio-ecological interface, the so-called complex adaptive systems. The range of topics spans from plant sciences to economy with a focus on modeling from the mathematical background to complex ecological models. Research and case studies are from climate change, ecosystem research, epidemiology, agriculture and economics with strong links to plant sciences.
Invited speakers will make presentations on the topic of their research, give insight into their research field, conduct interactive workshops and take part in plenary discussions. They will act as mentors in the case studies group work. The outcome of the group work will be available in the proceedings.
Speakers
The program of the summer school will include sessions on:
Pia-Johanna Schweizer (Institute for Advanced Sustainability Studies, DE)
Mary Lou Zeeman (Bowdoin College, Brunswick, ME, US)
Adam Clark (University of Minnesota, US)
Chris Gilligan (University of Cambridge, UK)
Christophe Randin (University of Lausanne, CH)
Robert Finger (ETH Zurich, CH)
Barbour Matthew (Department of Evolutionary Biology and Environmental Studies, CH)
Andrea Downing (Stockholm Resilience Center, SWE)
Registration is only open until next Friday, the 7th of April 2017
Preference will be given to students enrolled in one of the following PhD programs: Plant Sciences and Science & Policy. MSc students, PhD students and PostDocs at University of Zurich, ETH Zurich or University of Basel. Students form national or international universities are welcome if places are available.
Applicants will submit the following items as a merged PDF: (1) CV, (2) reference letter (from the supervisor of the current or last research project), a (3) short motivation statement (5 ­ 10 sentences), (4) latest publication or chapter of dissertation (if applicable, for PhD students, PostDocs).
For more information:
Please read the flyer in attachment
Contact:
Carole Rapo (carole.rapo@usys.ethz.ch)
------------------------------------------------------------------------------------------------------------------------------------------------------------------
Carole B. Rapo, PhD |Coordinator PSC Summer School 2017|Zürich-Basel Plant Science Center
ETH Zürich|LFW C 14|Universitätsstr. 2|CH – 8092 – Zürich, Switzerland
Phone: +41 (0)44 632 89 50
www.plantsciences.uzh.ch