«I like having the power to make a difference.»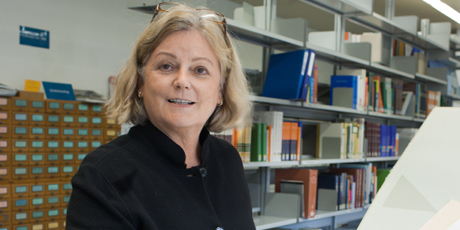 Prof. Dr. Ulrike Müller-Böker
Geographer, Human Geography
Ulrike Müller-Böker studies the lives of economically disadvantaged people in a world where the impact of globalization is being increasingly felt even in marginal regions.
Career
| | |
| --- | --- |
| 1973-1978 | Degree in Geography, Justus Liebig University, Giessen, Germany |
| 1983 | Ph.D. in Geography |
| 1993 | Habilitation in Geography, Justus Liebig University, Giessen, Germany |
| 1996-2002 | Associate professor in Geography, UZH |
| since 2002 | Full professor in Geography, UZH |
Why did you decide to become an academic?
As a 'late sixty-eighter', I very much sympathized with the ideals of the 1968 student protests and developed an interest in other cultures and living conditions very early on. I've travelled a lot, mainly in developing countries. When I was a student the opportunity arose to take part in and publish a research project about Nepal. The project director recommended that I write a Ph.D. I also received a lot of encouragement from other people. With all this support behind me I never seriously considered doing anything other than research.
Have you experienced any dry spells or disappointments in your career? How did you overcome them?
I didn't get off to an easy start in Switzerland: I immediately had to take on the full range of teaching commitments and I needed to build up a new network. I also had to deal with a difficult mix of people in my new team. I think we should make things easier for incoming researchers by avoiding these sorts of difficult group dynamics.
Who has given you the most support during your career? And what about in your personal life?
The people I have worked with professionally have always been very supportive. I was fortunate enough to have good, experienced advisors and supporters. The mobility demanded by a university career is a major problem for many couples. I have a lot to thank my husband for in this respect: we had an agreement that I would only apply for posts in places that were compatible with his career too.
What advice would you give to ambitious young female researchers?
A would-be researcher needs a genuine passion for her chosen subject. She needs to understand that there is tremendous pressure to deal with and many obstacles to overcome in an academic career. It's important to have good relationships with your peers and not to let yourself become dependent on one single mentor. As a woman, you shouldn't feel obliged to be the nice person all the time but should be prepared to assert yourself when necessary.
Department of Geography
University of Zurich
Winterthurerstrasse 190
CH-8057 Zurich
Tel. +41 44 635 51 70
ulrike.mueller-boeker (at) geo.uzh.ch