Coming soon: Test flights for biodiversiy research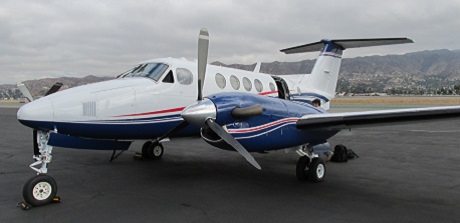 Andreas Hueni from the UZH Remote Sensing Laboratories organizes for the European Space Agency ESA a series of test flights for ESA and NASA research projects.
Picture provided by NASA/JPL
In a few days, this US aircraft will arrive in the Dübendorf Airbase on behalf of NASA and the Jet Propulsion Laboratory, from where it will carry out around 20 research flights until July. The small aircraft is expected by UZH geographer Andreas Hueniand his team from the Remote Sensing Laboratories: Hueni and team are organizing the Europe-wide flight campaign on behalf of the European Space Agency ESA. Flights are planned over about 90 test areas with the next generation of the remote sensing system AVIRIS-NG on board. Among other things, the system will provide calibration and validation measurements for the ESA satellite «Copernicus Hyperspectral Imaging Mission for the Environment (CHIME)» thus ensuring the quality of instruments deployed in space. The sensor system also acquires data for NASA's «Surface Biology and Geology» project.
Both satellite missions aim for new insights into natural resource management, i.e., food security and agriculture services for sustainable agricultural and biodiversity management, characterization of soil properties, sustainable mining practices, and environmental conservation. The NASA study focuses on terrestrial and aquatic ecosystems and other elements of biodiversity, geology, volcanoes, water cycle, and applied science topics relevant to many societal uses.