Simran Tinan: First UZH PhD student to receive a CYD Fellowship.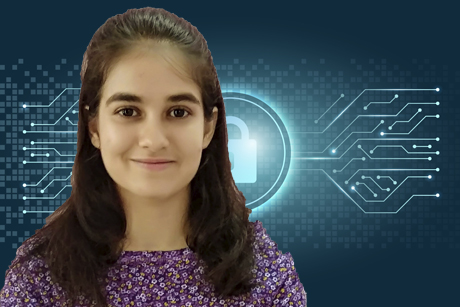 The importance of cybersecurity cannot be overstated: That is why the Cyber Defence Campus supports talented PhD students with the CYD Fellowship.
The Cyber-Defence Campus (CYD) - the link between VBS, industry, academia and hacker communities on all cyber-related topics - has launched a fellowship program for cyber-defence research. Simran Tinani is the first UZH PhD student to be awarded such a fellowship.
Tinani is in the second year of her doctoral studies in Prof. Joachim Rosenthal applied algebra group at UZH. She is studying the mathematical basis for public-key cryptography, which is used in many digital applications such as secret key exchange, authentication protocols, and blockchain technology.
MNF congratulates Simran Tinani and wishes her every success.