Exhibition: André Dreiding and his Molecular Models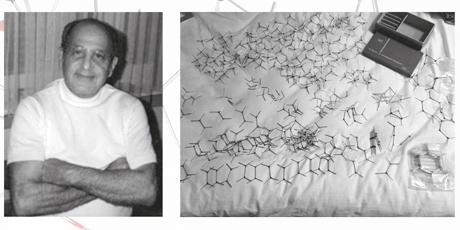 The Department of Chemistry honors in a small special exhibit André Dreiding and his molecular models. Dreiding was a professor at UZH from 1954 to 1987.
The special exhibit "André Dreiding: A Fascinating Journey Encapsulated by Molecular Models" will be inaugurated on November 7th and honors Dreidings molecular models and his private collection of contemporary molecular model kits.
Inauguration: 7. November, 16.30 hrs
Place: Campus Irchel, Winterthurerstrasse 190
Building: Y35, Foyer im Stock H