DQBM Founding Symposium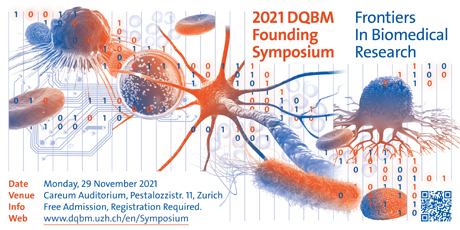 DQBM Founding Symposium on November 29th 2021. This symposium celebrates the foundation of UZH's Department of Quantitative Biomedicine (DQBM) in 2019.
DQBM's joint mission is to foster research and education at the interface of biomedical research, biotechnology, and computational biology, to develop the foundations of next generation precision medicine.
For more information please visit our website:
https://www.dqbm.uzh.ch/en/Symposium.html
Registration is required