FDFA International Career Day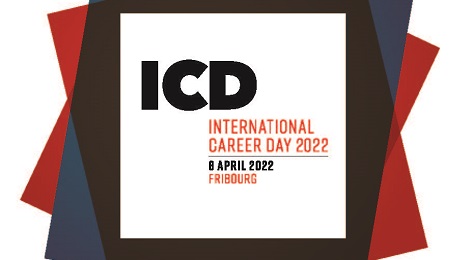 The Federal Department of Foreign Affairs (FDFA) will hold its 18th International Career Day (ICD) on Friday, 8th April 2022 at the Forum in Fribourg.
The ICD provides a platform where young professionals and students can meet representatives of international organizations and learn about career opportunities and requirements in a multilateral environment.
At the ICD, about 50 multilateral organizations will inform the public during one day about their working conditions and career opportunities. Take advantage of this unique opportunity to exchange ideas with HR professionals and hear first-hand accounts of careers in international organizations from all sectors! The event is primarily aimed at students and young academics with initial work experience who are looking to pursue a career in the multilateral field.
Participation is free of charge. Registration.