Theoretical Chemist Sandra Luber honored with Block Prize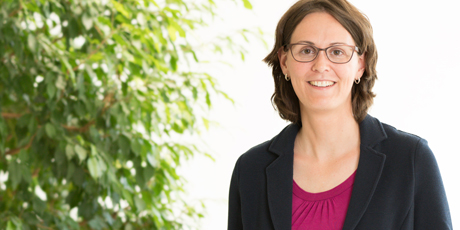 The Jochen Block Prize 2019 of the German Catalysis Society goes to Sandra Luber recognizing her outstanding contributions to the theoretical treatment of catalysts.
Sanda Luber's work includes the detailed investigation of complex liquids and functional molecules both in the gas phase and on surfaces. One focus of her recent research is the in-depth exploration and intelligent design of novel bio-inspired catalysts for solar light-driven water splitting both in nature's photosystem II and in artificial systems. Current efforts deal with development of computational methods for accurate (dynamic) study and smart design of efficient catalysts as well as new approaches for computational spectroscopy.
The Jochen Block Prize of the German Catalysis Society is awarded at irregular intervals. The prize is awarded to research projects and developments by young scientists in the field of catalysis who have not yet been appointed to a full professorship and who have stimulated the field of catalysis in a special way through fundamental and original investigations.
The Faculty of Science congratulates Sandra Luber for yet another distinction.