Ecologist Jordi Bascompte honored with BES Marsh Book Award 2016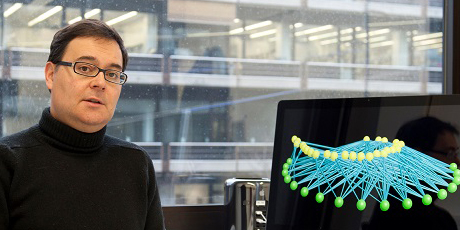 The British Ecological Society awards the monography "Mutualistic Networks" written by Jordi Bascompte and Pedro Jordano with the Marsh Book Award 2016.
Best written ecology book of the year
Every year the British Ecological Society honors the best written ecology book with the Marsh Book Award. This year Jordi Basecompte's and Pedro Jordano's monography "Mutualistic Network" was awarded with the prestigious award.
The Faculty of Science congratulates Jordi Basecompte for this award and wishes him good luck for his future research.