Frontiers in Biomedical Research - DQBM Founding Symposium: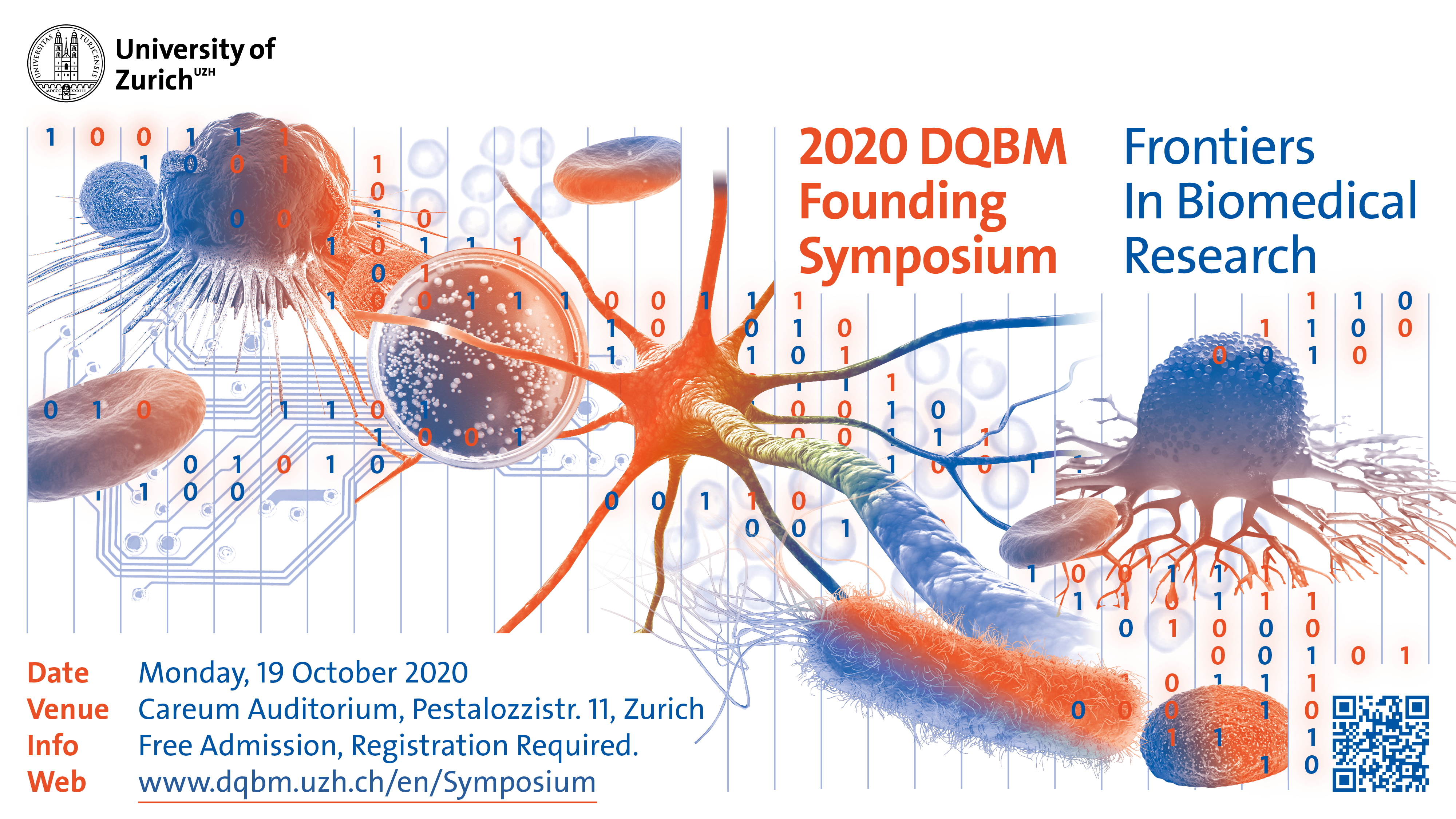 The Department of Quantitative Biomedicine announces its founding symposium for October 19th 2020 .
The Department of Quantitive Biomedicine announces the upcoming '2020 DQBM Founding Symposium: Frontiers in Biomedical Research'. This symposium celebrates the establishment of UZH's Department of Quantitative Biomedicine (DQBM) in 2019. DQBM's joint mission is to develop the foundations of precision medicine by fostering research and education at the interface of biomedical research, biotechnology, and computational biology.
Everyone interested in advancing precision medicine is cordially invited to join our symposium for a day of stimulating scientific talks, discussions and networking. Join the invited experts in precision medicine in oncology, neuroscience, systems pharmacology, clinical microbiology and infectious diseases, law and ethics, and more.