Science and Nature Festival on Campus Irchel: May 22 to May 30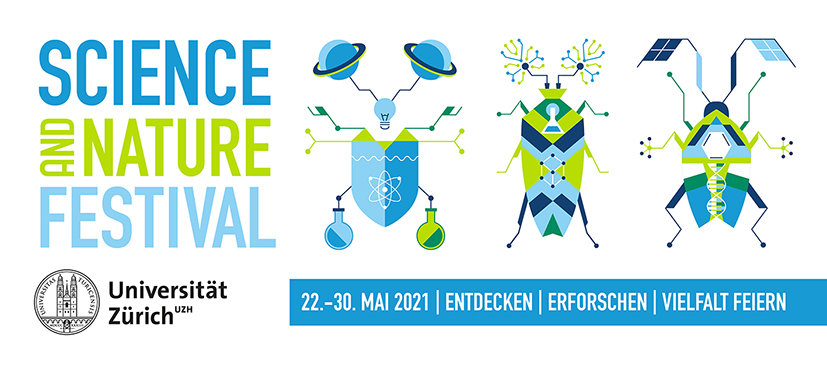 May 22 is the International Day of Biological Diversity. The Science Exploratorium invites you to discover this diversity in and around the Irchel.
The nine-day Science and Nature Festival is taking place digitally for the first time this year: In addition to the above-mentioned offline activities on the Irchel campus and in the Science Exploratorium, there are also numerous online offerings - and prizes to be won.
See complete program.