Werner Prize 2018 awarded to Sandra Luber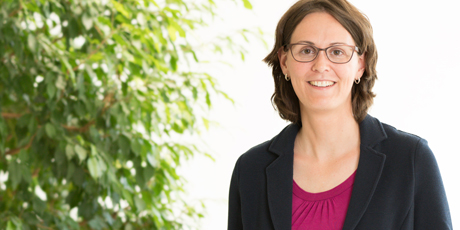 She did it again: Theoretical chemist Sandra Luber is honored with the Werner Prize - her fourth award within a single year.
The Swiss Chemical Society awards Prof. Sandra Luber with the Werner Prize 2018 for her outstanding research in the field of theoretical and computational chemistry.
The Werner Prize is awarded to promising young Swiss scientists or young foreign scientists working in Switzerland under 40 years of age for outstanding research in the field of chemistry.

The Faculty of Science congratulates Sandra Luber and wishes her good luck and a lot of success for her research.