Nationaler Zukunftstag: Kids on Compus Irchel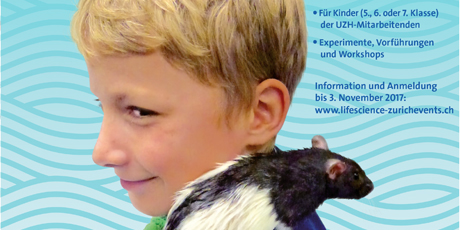 As every year the Faculty of Science offers a special program for the kids of UZH-staff members for the national "Zukunftstag". The youngsters get in touch with research in natural sciences.
What's up?
Experiments, demonstrations and workshops for kids.
Who can participate:
11 to 13 year old kids (classes 5., 6. and 7) of UZH-staff
What is on the program?
The kids will spend the morning with their parent in order to get to know their workfield. In the afternoon, starting at 1 pm the Faculty of Science offers guided tours, experiments, and workshops on Campus Irchel. The program ends at 5 pm.
Where can I register my kid?
Registration is open from October 23 to November 3. Registration is on a first come, first served basis.